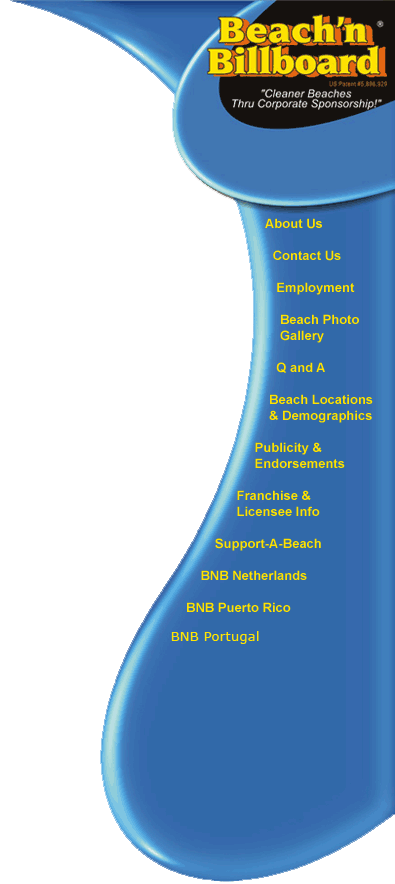 Ready to take the jump?
Think you're a good fit for our team?
If you would like to send us your resume, please click on the e-mail address and attach your resume to the message. If you prefer, you can send your resume to the address below or fax it.
Beach'n Billboard
Corporate Headquarters
Ortley Beach NJ, 08751
Ph: 800-969-6005
Ph: 201-488-7718
Fx: 201-488-7728
Employment Opportunities